The perfect solution for your self-build project
---
Structural insulated panels offer a cutting-edge solution for your insulation needs.
They will save you time, energy, money and manpower on your site.
With different sizes and three thicknesses, Prestige Panel panels will adapt perfectly to your self-build project.
Workforce
The simplified installation of Prestige Panel panels does not require specialized labor
1 step
The frame and the insulation complete each other in the same step.
Comfort
The SIP allow an airtight construction protected from variations in heat and external inconveniences
Energy efficient
Treat yourself to the solution for a property that meets the major standards in terms of energy-efficient property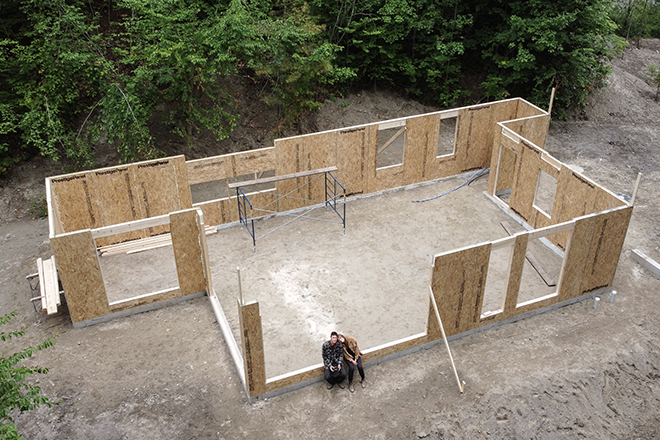 Learn more about the P.I.S of Prestige Panel
Our versatile panels that can be used as WALL, ROOF and FLOOR offer you a variety of formats for your needs. Learn more about the different types of installation and the energy efficiency offered.
Learn more
Admire some achievements made from SIP
The use of Structural Insulated Panels (SIP) offers you endless possibilities. See some achievements of customers who have used the panels for their project.
Achievements