Superior insulation for your construction project
---
Prestige Panel offers you an easy-to-install product with superior qualities. A great way to stand out from the competition, save time and offer your customers an energy-efficient and quality property.
Workforce
The panels allow the building to be assembled and sealed very quickly.
Project value
The P.I.S ensure a superior resale value by the quality of its insulation and its comfort.
Stand out
Prestige panel offers a simple solution within everyone's reach including unparalleled features and specifications
Simplify the construction site
Pre-assembled panels reduce quality control steps and deliveries of different materials.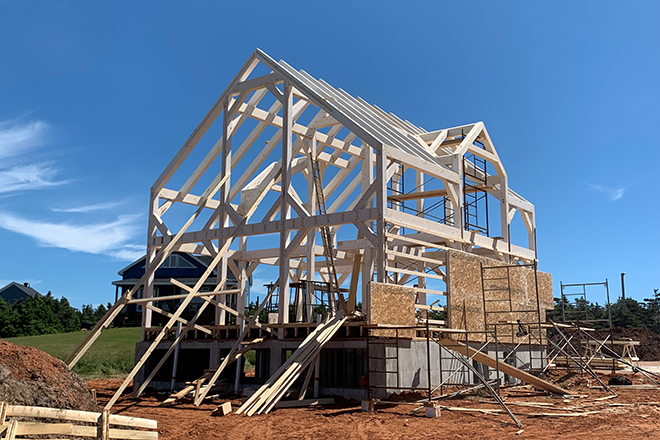 Learn more about the P.I.S of Prestige Panel
Our versatile panels that can be used as WALL, ROOF and FLOOR offer you a variety of formats for your needs. Learn more about their unique features and the different installation possibilities.
Learn more
Quick and easy installation
For a management of the deliveries of goods and the simplified workforce, in a few steps. See how easy it is to install Prestige Panels and enjoy personalized support throughout your project.
Installations